Meet Our Team
---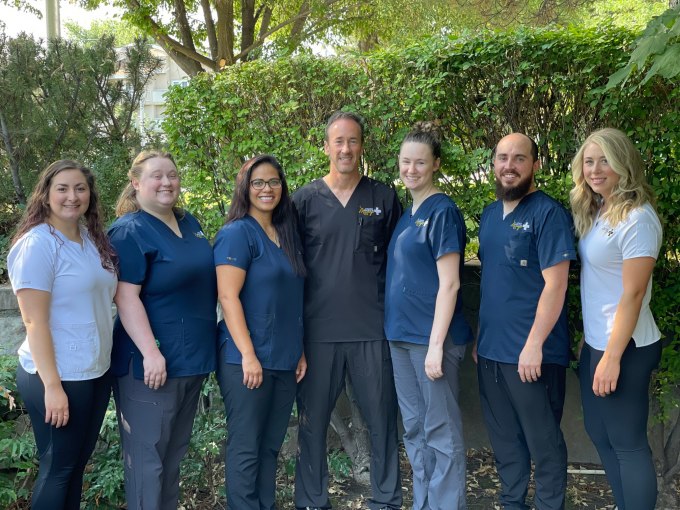 Mandelyn Gordon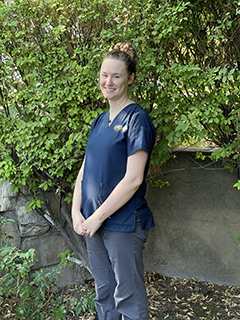 Mandelyn Gordon is a Licensed and Board Certified Massage Therapist, specializing in injury and pain management. She graduated in 2014 from the Utah College of Massage Therapy and the Master Bodyworker Program. In 2015, Mandelyn chose to further her education and become Board Certified. Currently she serves as an active member and delegate with the Utah Chapter of the American Massage therapy Association where she helps to promote the massage therapy profession to better serve the community.
Mandelyn enjoys learning and continuing to develop her skills to better help her clients. As a massage therapist she uses a variety of techniques to cater to each individuals needs, including: deep tissue, Swedish or relaxation, lymphatic drainage, trigger point, cupping, scraping, light stretching and mobilization.
When Mandelyn isn't at work she loves the outdoors. She enjoys running, camping and hiking, a good book in her hammock, as well as spending time with her family.
---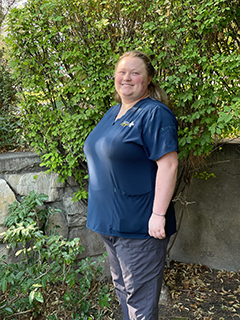 Shelbie Farnsworth
Shelbie Farnsworth, LMT is from Utah Valley and finished her Massage schooling in 2012. She finds it very rewarding to help others feel better. She has been trained in many massage modalities. Deep Tissue massage and neck work are her greatest strengths.Shelbie likes to personalize each massage so she gets the best results for each client.

---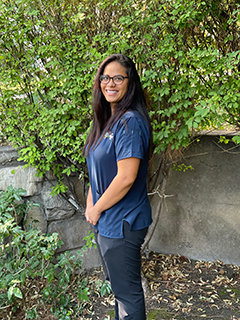 font size=4 font color=#696969>Kalei Herbert
Kalei Herbert, LMT graduated from Healing Mountain Massage School in 2020 and specializes in Swedish or relaxing massage, deep tissue massage, trigger point and cupping. She finds Eastern and ancient practices intriguing and has continued her education with courses in Thai Massage, Ashiatsu, Parasympathetic reset and back to her roots with Lomi Lomi.
"Massage has so many benefits for physical, mental, emotional and spiritual wellbeing. Pain relief from sore muscles, increased flexibility, relaxation, mental clarity, improved circulation, sports recovery and injury prevention. I became a massage therapist because I have personally felt these amazing effects from massage and I want to help others achieve optimal health."
Kalei enjoys hanging out with her family, hiking, camping, fishing, Indian food, meditation, Qi Gong, music and dancing.
"I'm grateful and proud to be a part of the Provo Medical Massage team."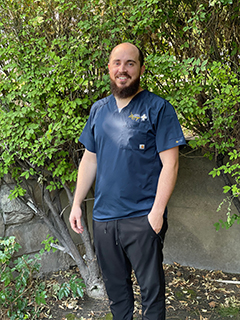 Jordan Paskett
Jordan Paskett, LMT graduated from Myotherapy College of Utah in 2018 and obtained his massage therapy license. He graduated with an emphasis in deep tissue and myofascial release. He enjoys using techniques to help encourage an optimum environment for healing, such as cupping, scraping, and trigger point therapy, among others.
He enjoys spending time with his family, which includes his wife and son. He plays basketball, enjoys his time outdoors and camping, and looks forward to being able to help you feel your best!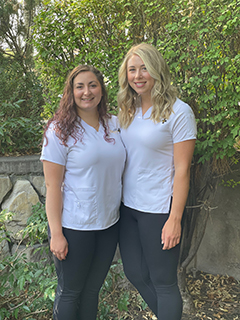 Liria Robinson and Hannah Weeks
Front Desk Staff